Fforest Barn
Retreats
Fforest Barn is a wild nature 'hot spot', nestled between four mountains, close to the sacred space of the Llantony Priory, offering total tranquility and privacy, in a stunning wilderness landscape, with incredible views from inside and out, an outdoor hot tub, indoor steam shower, yoga field, and quirky accommodation including heated gypsy caravans, an ecopod, a tree house, log cabin an luxury safari tent.
It is purpose built to host uplifting and transforming events, retreats, conferences, weddings and celebrations. The totally private location, surrounded by wild nature, provides accommodation for up to 25 people, plus full catering options, from full board to having your own chef.
Being under an hour from Bristol, 2.5 hours from London by car or train (Paddington to Abergavenny), it is easily accessible and well suited to host uplifting events and retreats in an energising and recharging environment.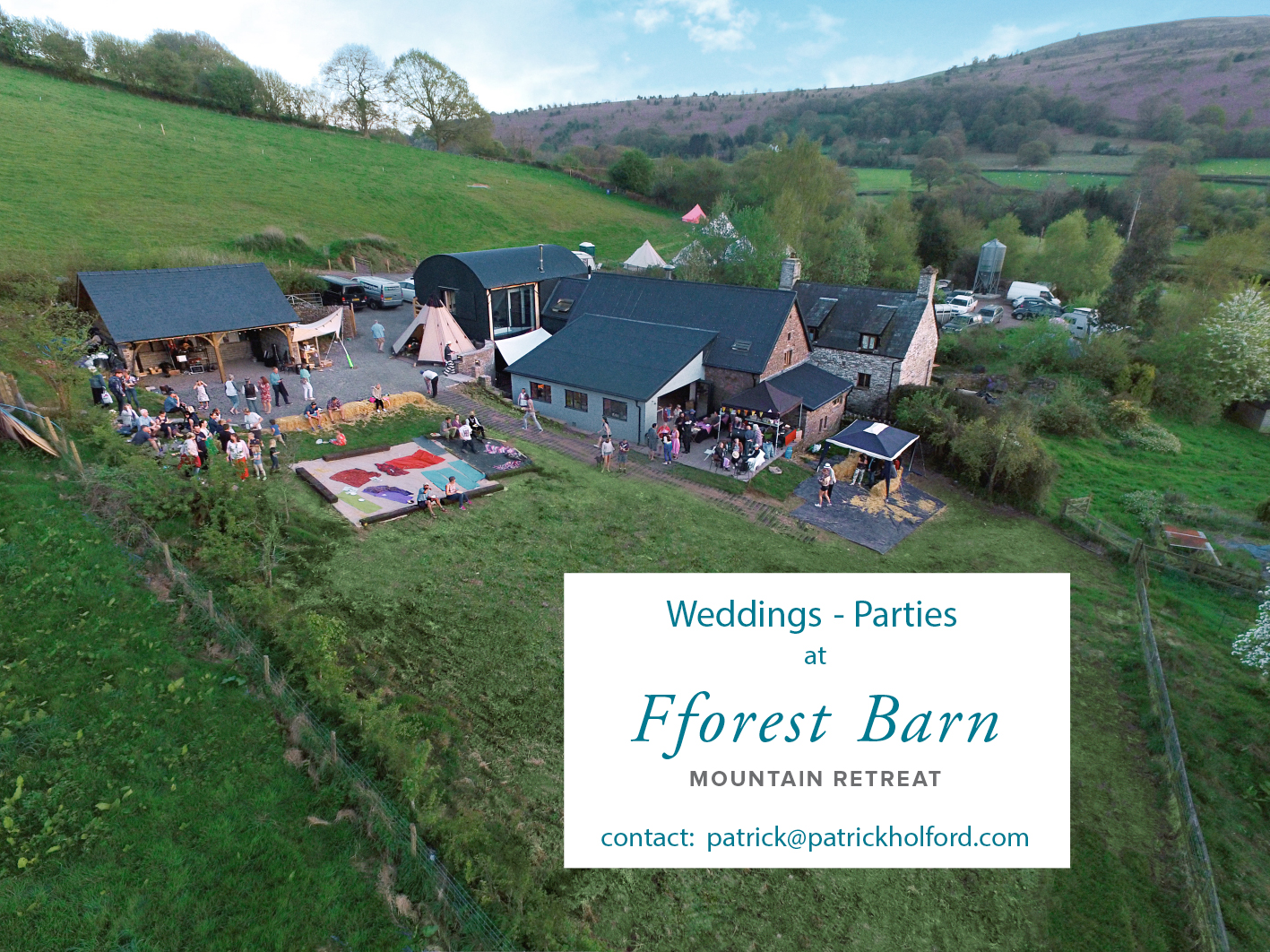 The facilities include a hot tub, steam room, barbecue and a large function space in the Dutch Barn.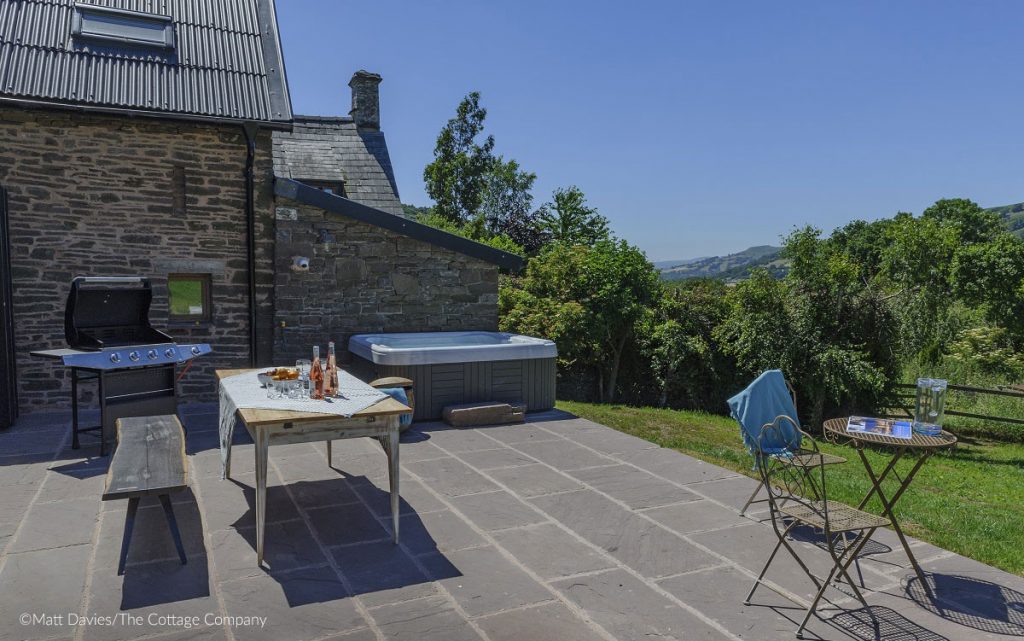 The Dutch barn living room can accommodate a maximum of 16 people doing yoga or 25 theatre style seating, with a working floor space of 35 sq m. There are projection facilities and a very good quadrophonic sound system. The room can be opened up to include the heated outdoor Courtyard for events, which can also be covered int he event of rain.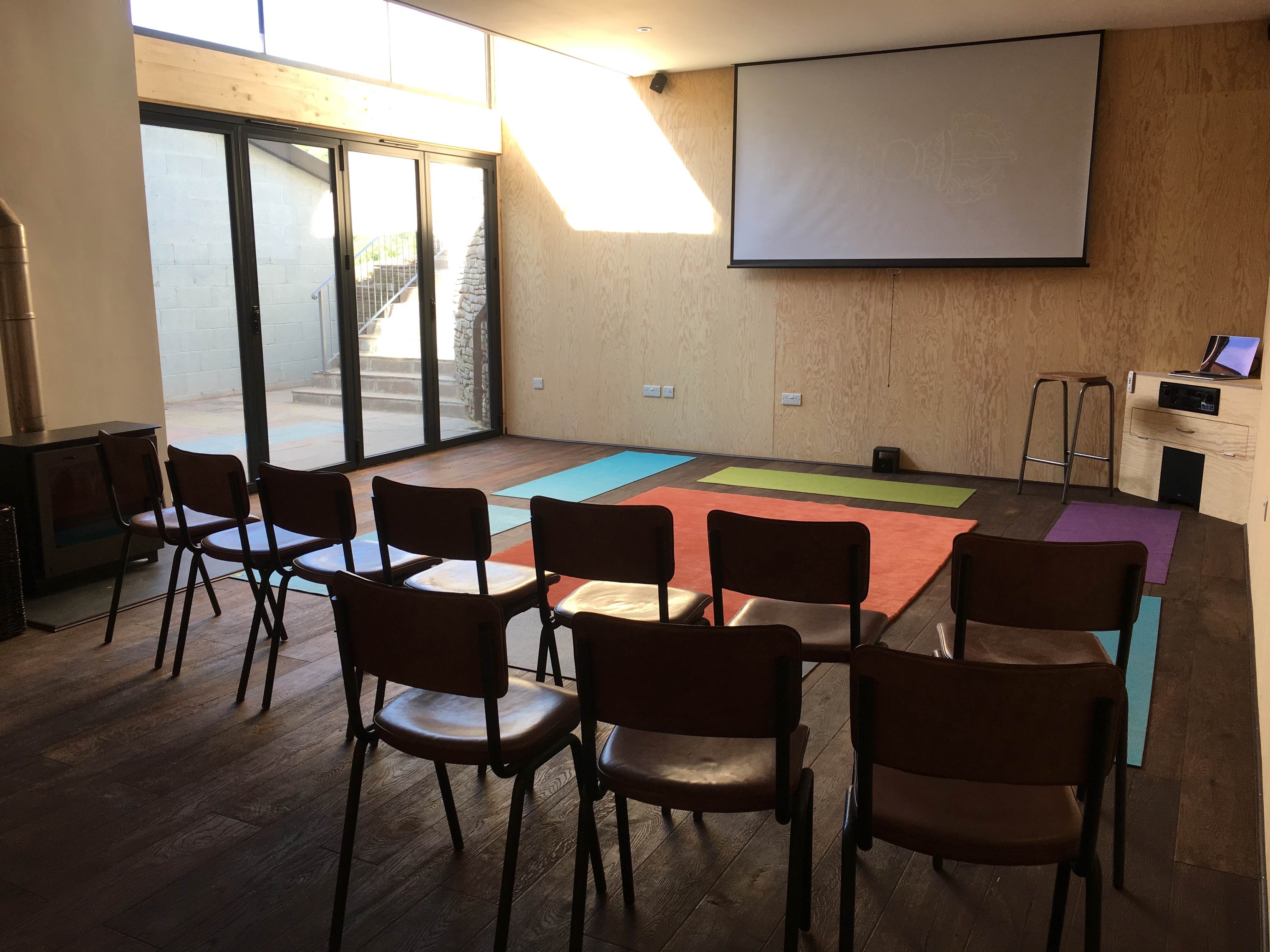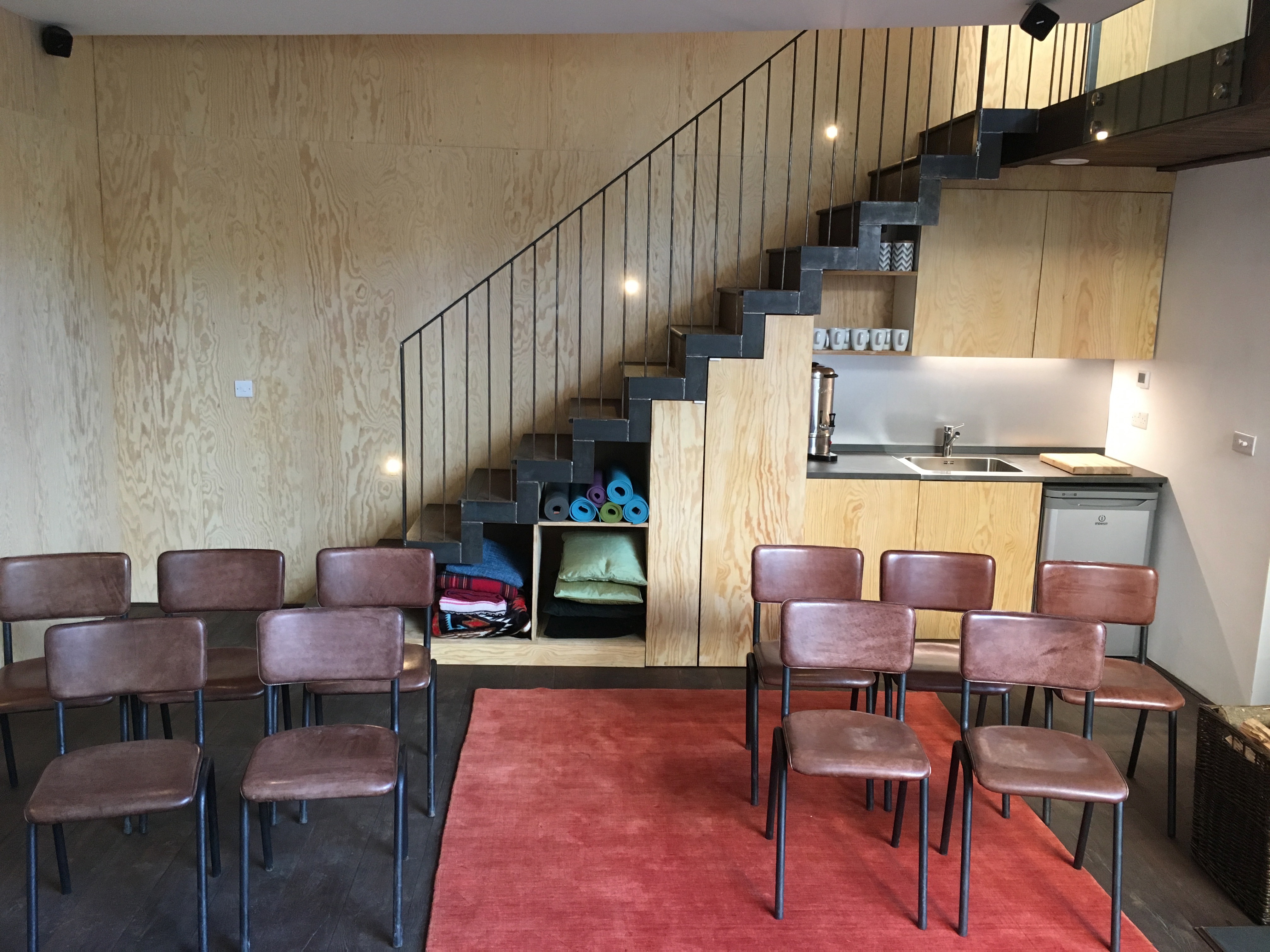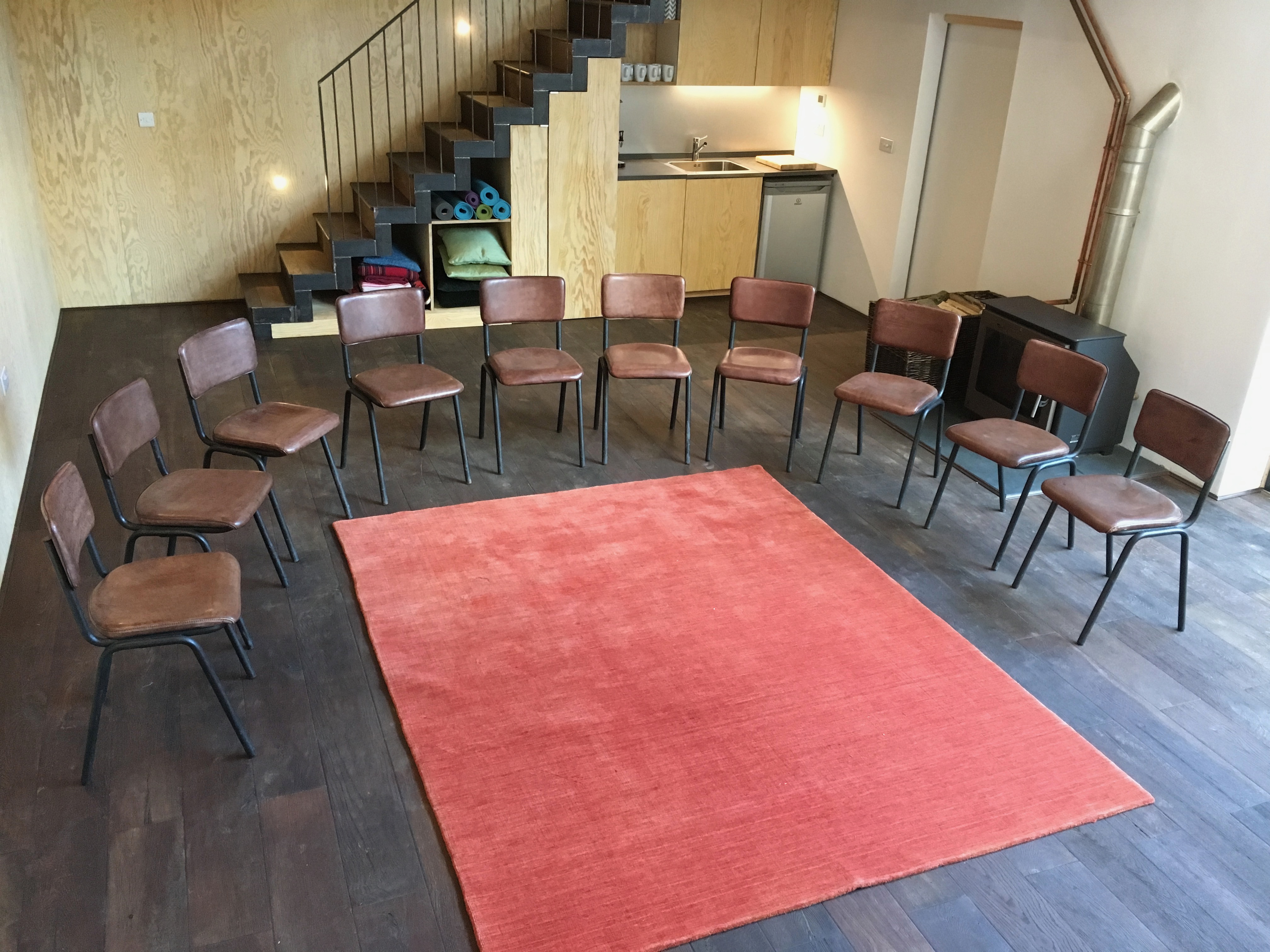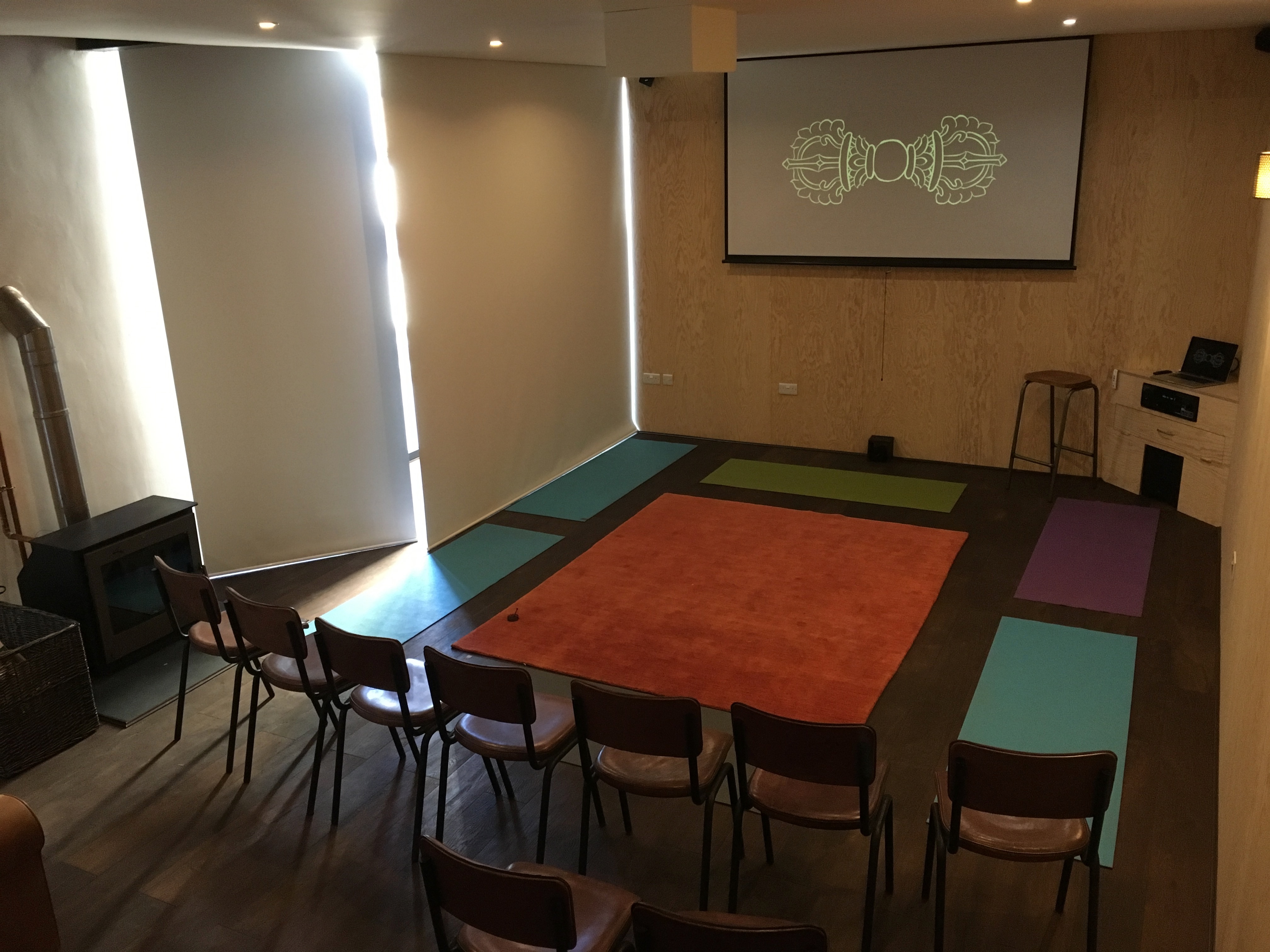 The Old Barn living room has four sofas around the central fire – a great space to hang out in the evenings.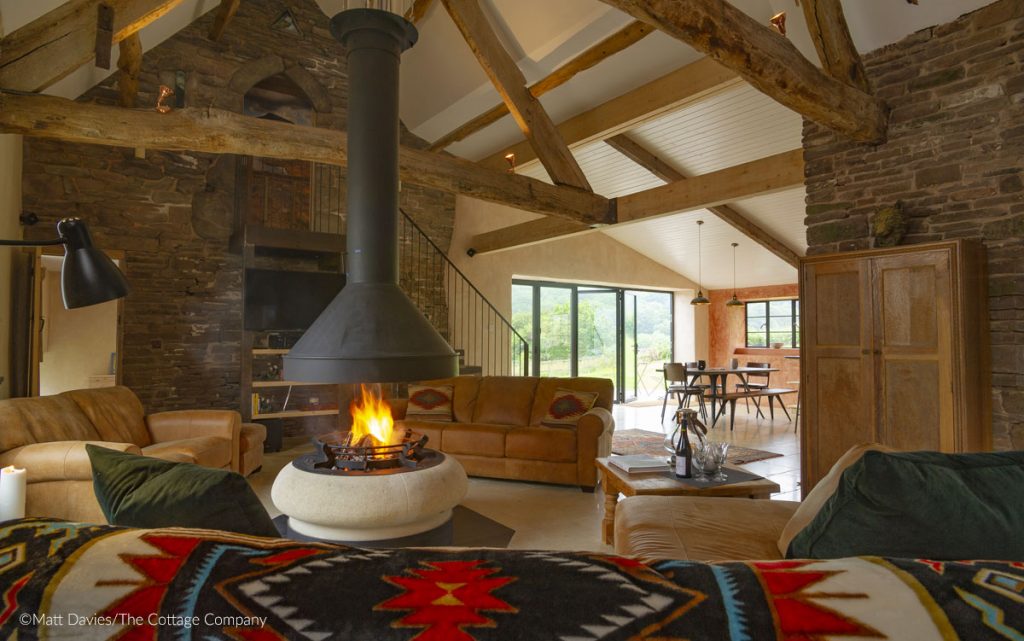 The dining tables in the kitchen area can comfortably  seat 16 people with options up to 24.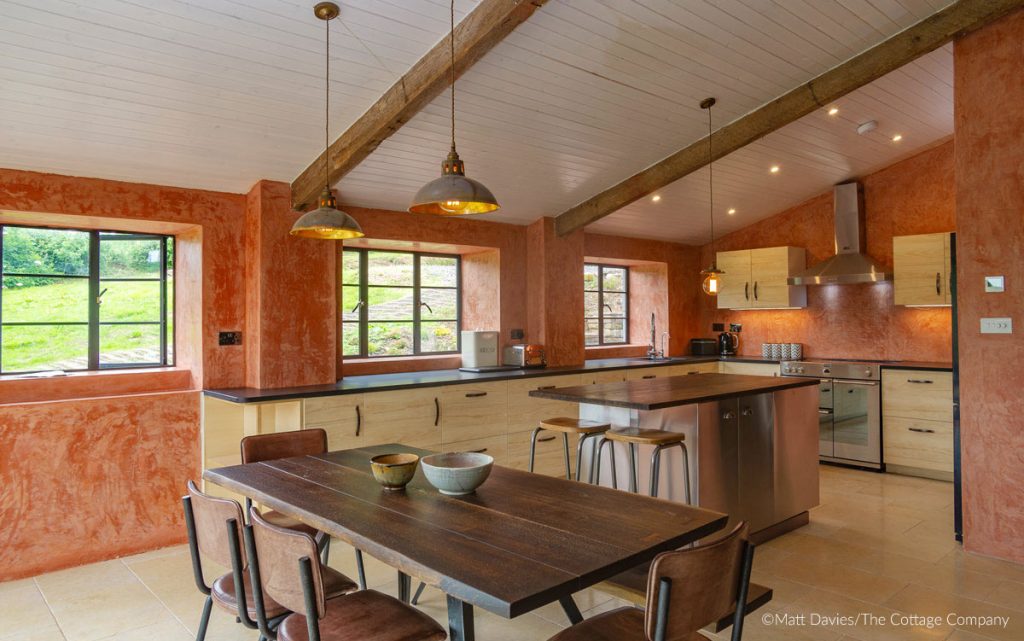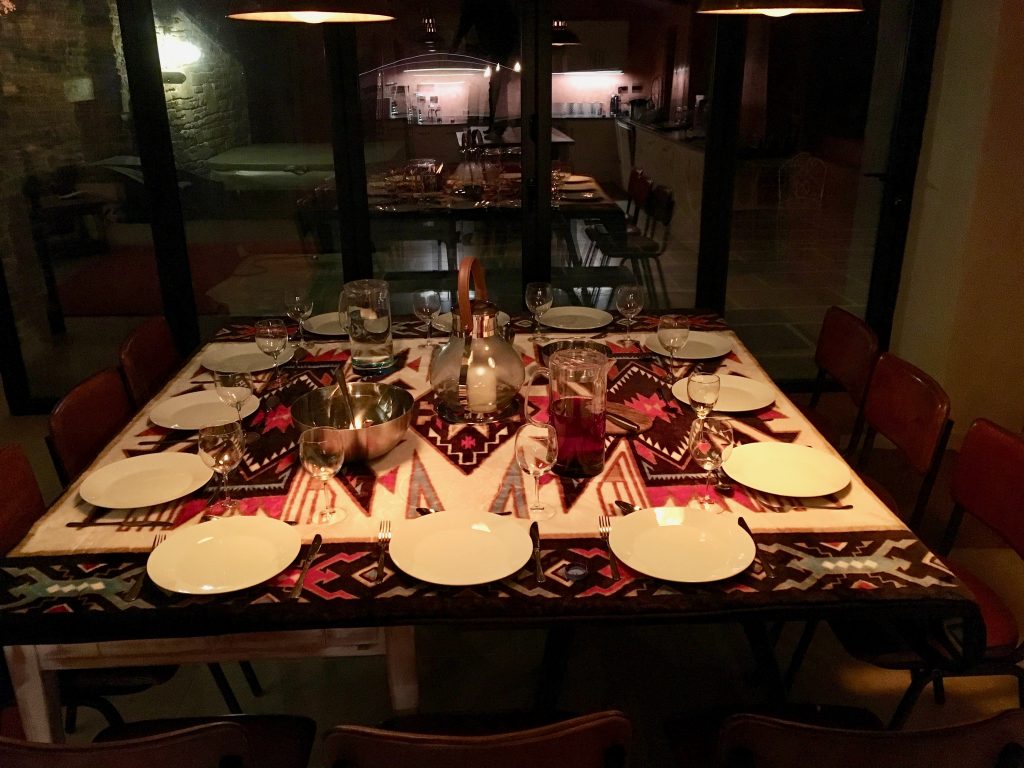 There is accommodation for 10 people in the barns, with two double-bed rooms, one twin bed rooms (can be a double), and the bunk room with 3 singles and a double bed. On site are two Gypsy caravans, and ecopod and a luxury 'safari' tent  and treehouse with heated beds with close access to an  eco-loo, and a bath and shower in the house, providing additional accommodation for up to 8 people, and a log cabin coming soon for 4 more. Local accommodation in a railway carriage and shepherd hut within walking distance for 4 further participants and teachers is also available , bringing the total to 20 people.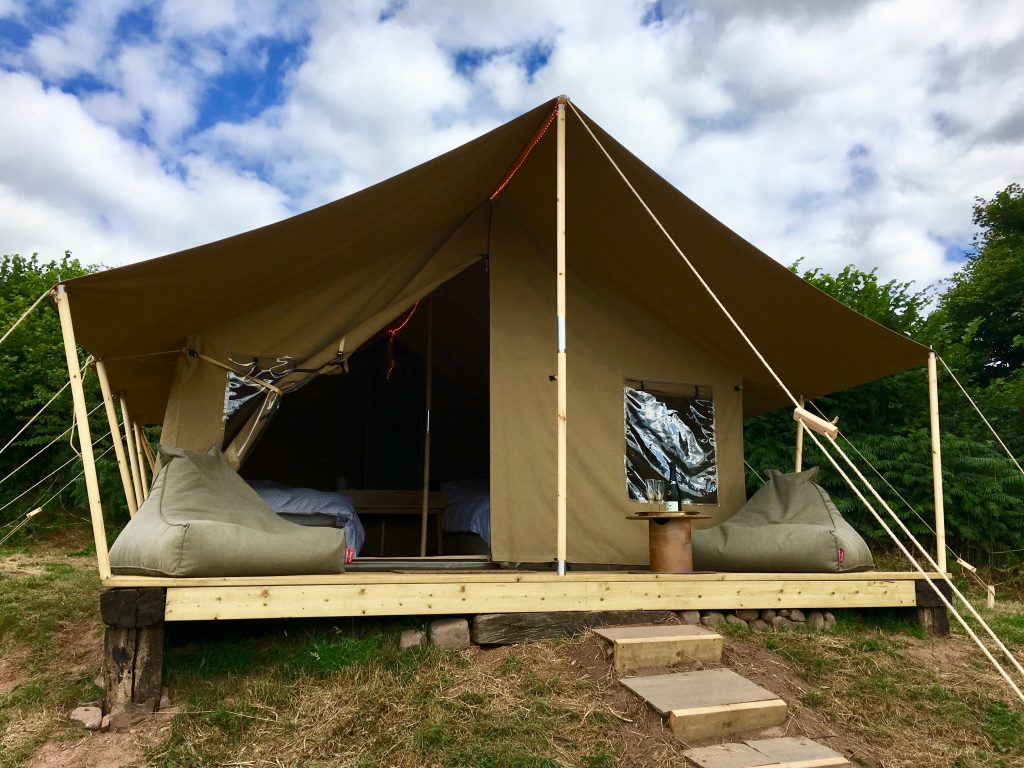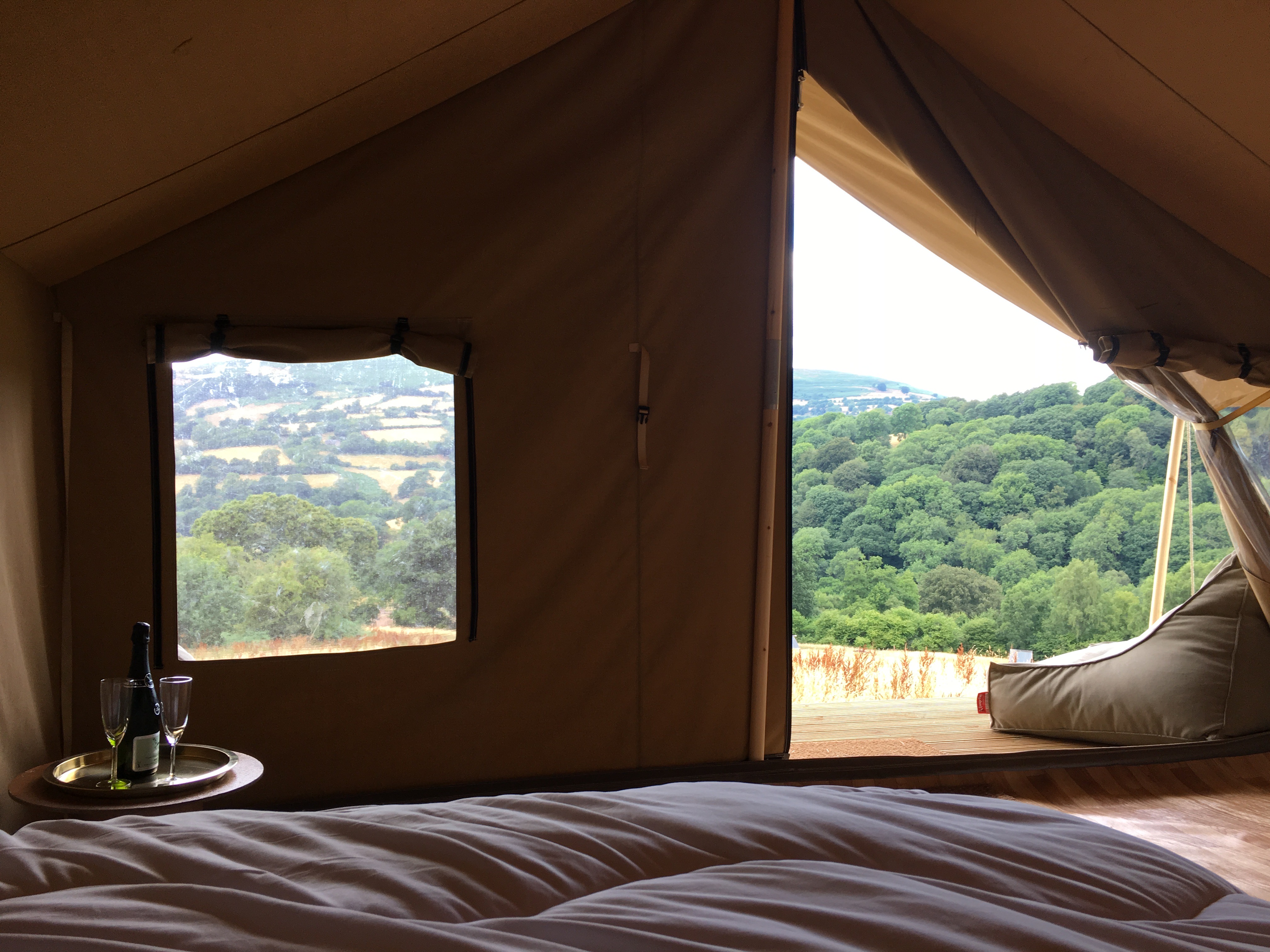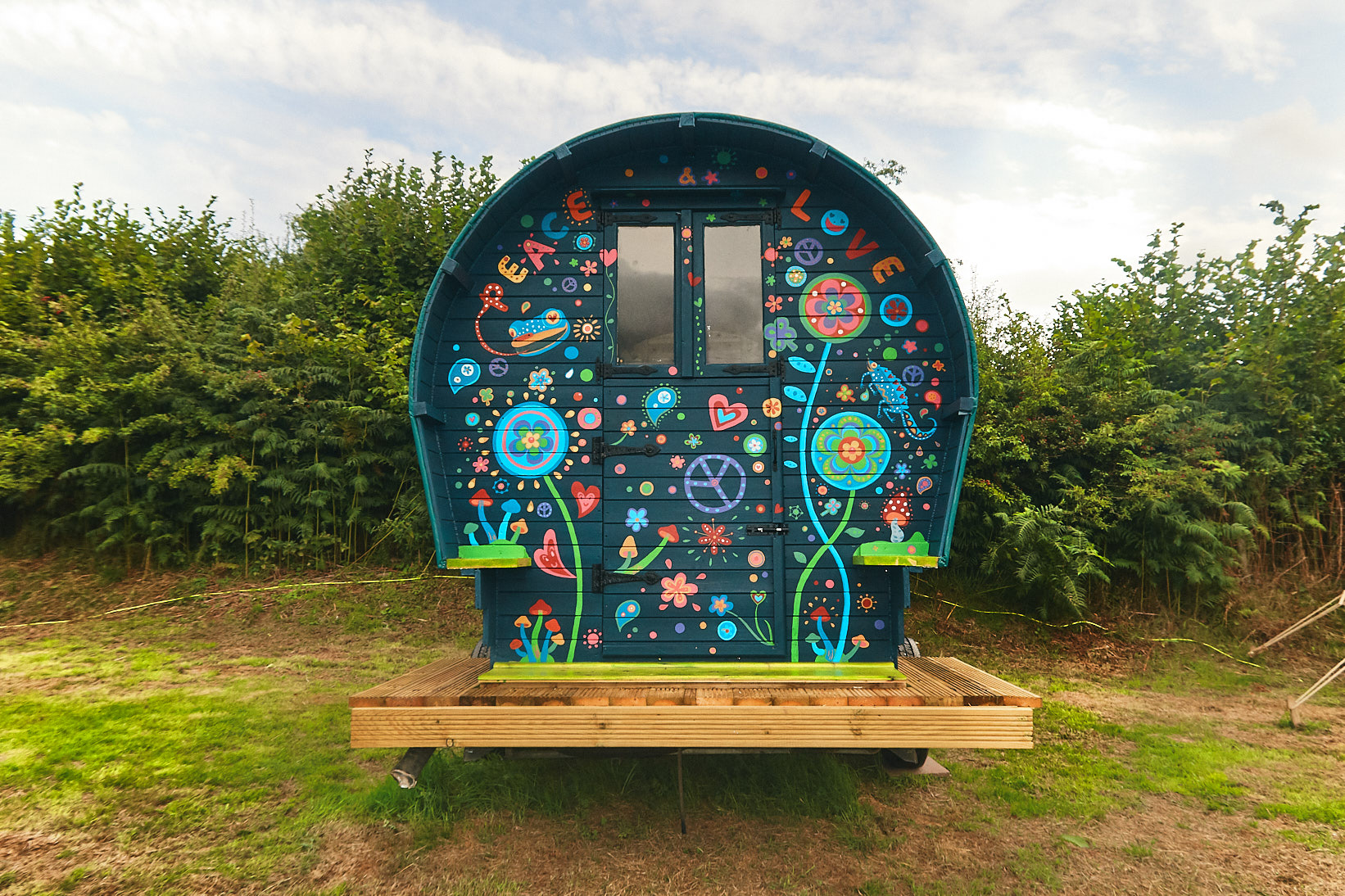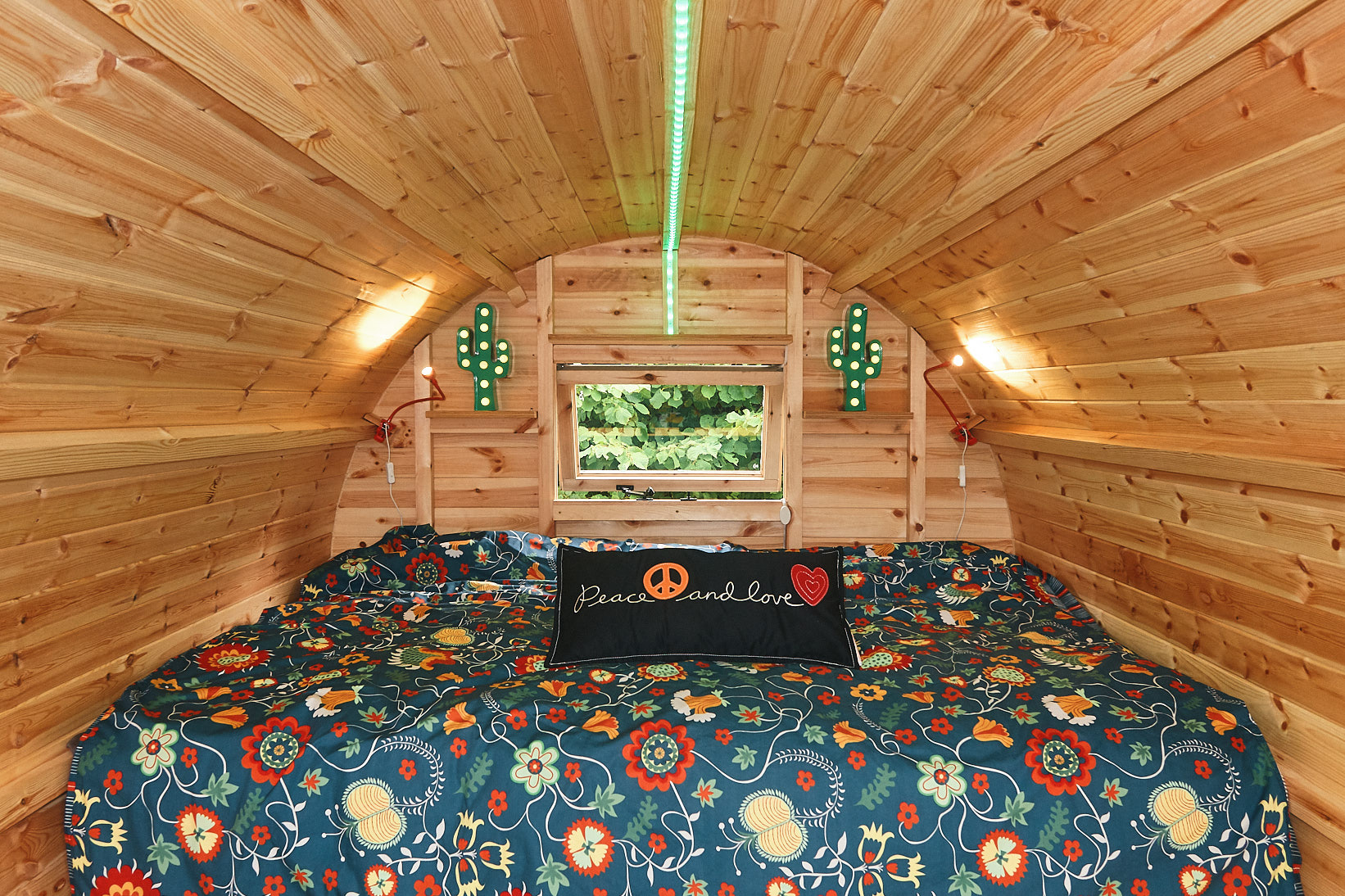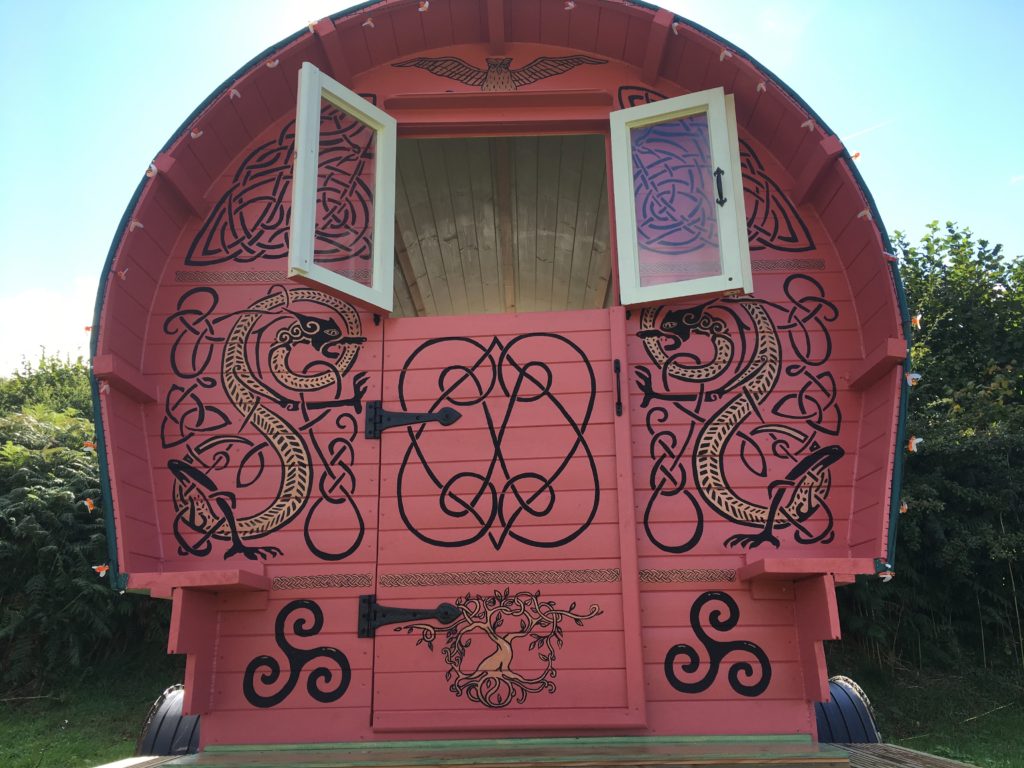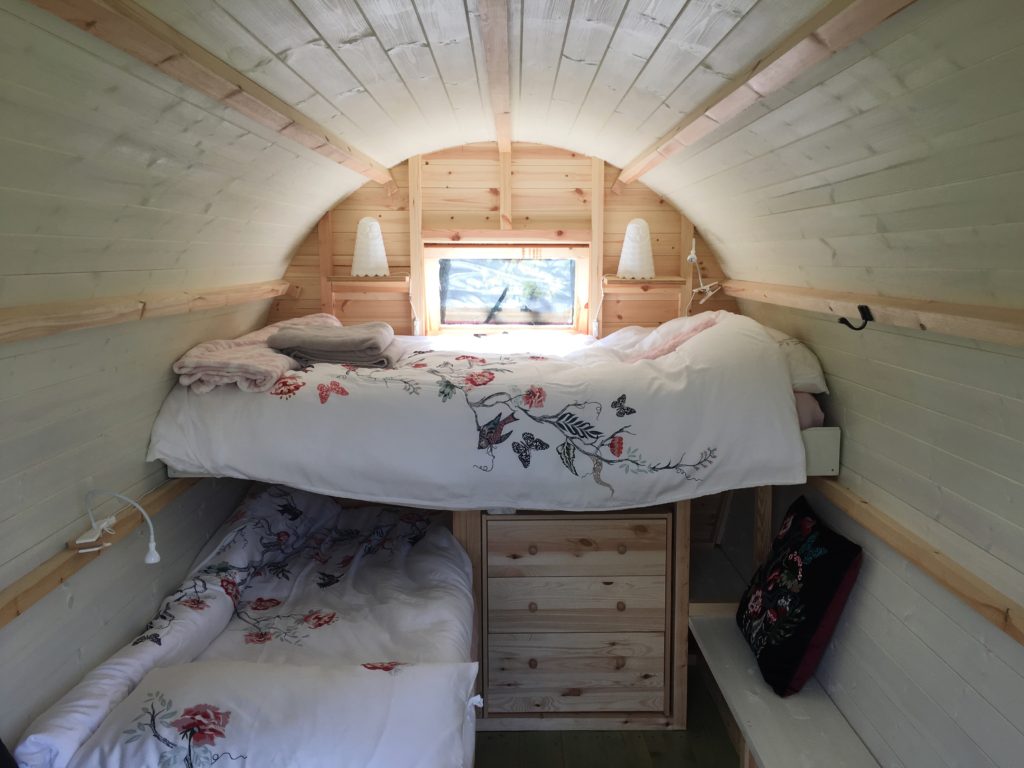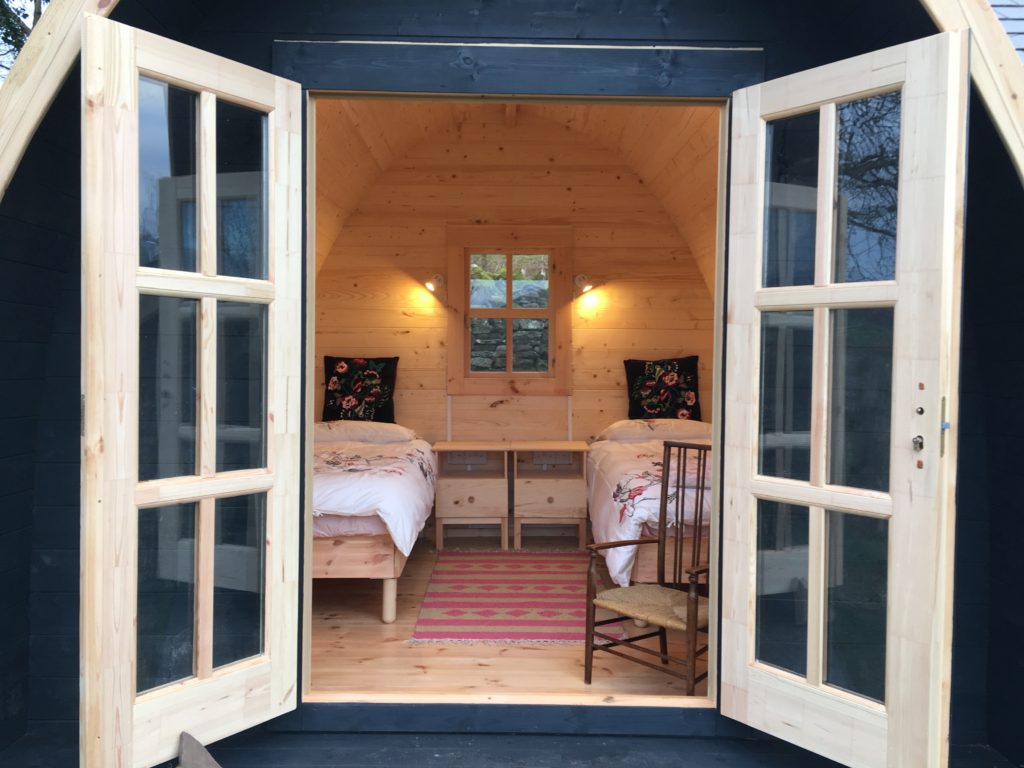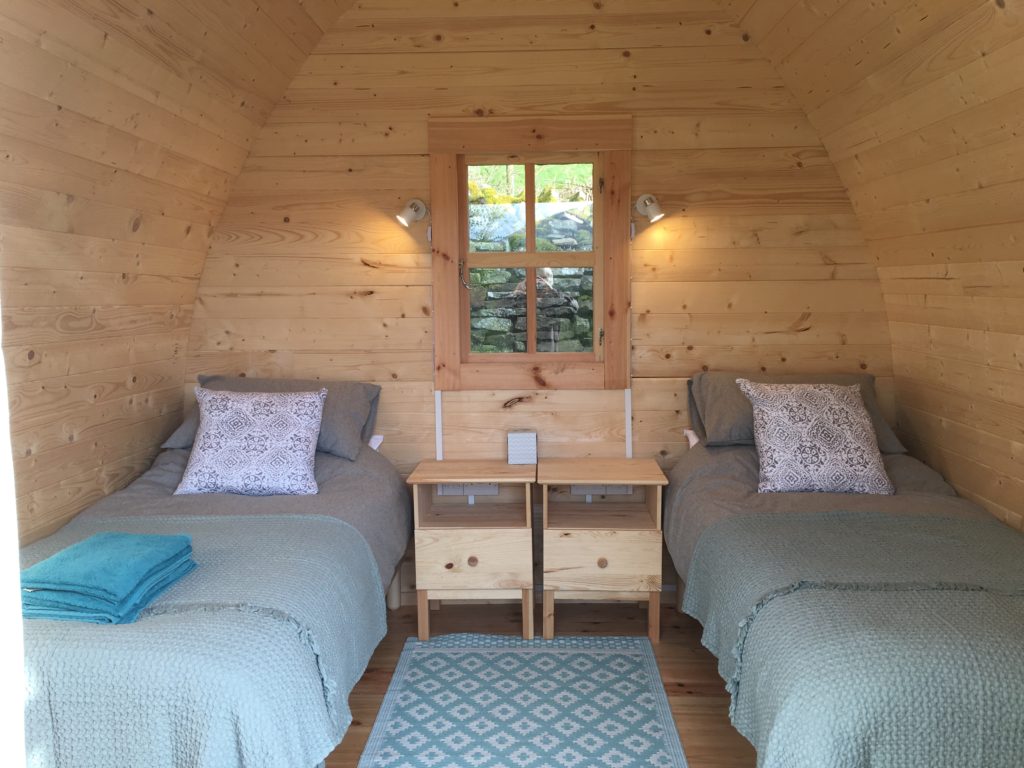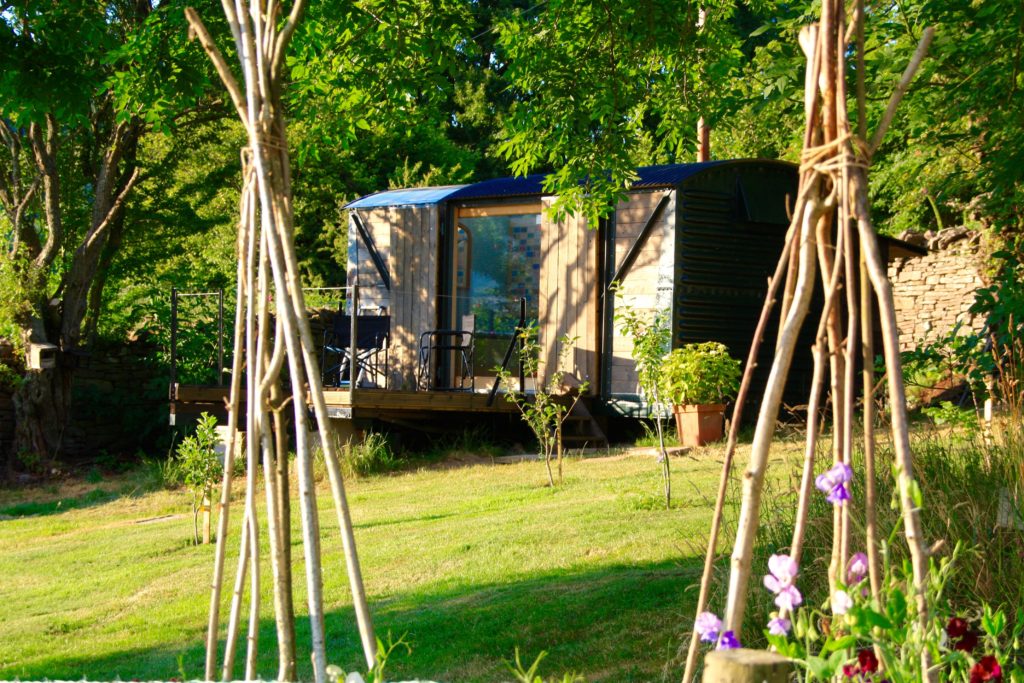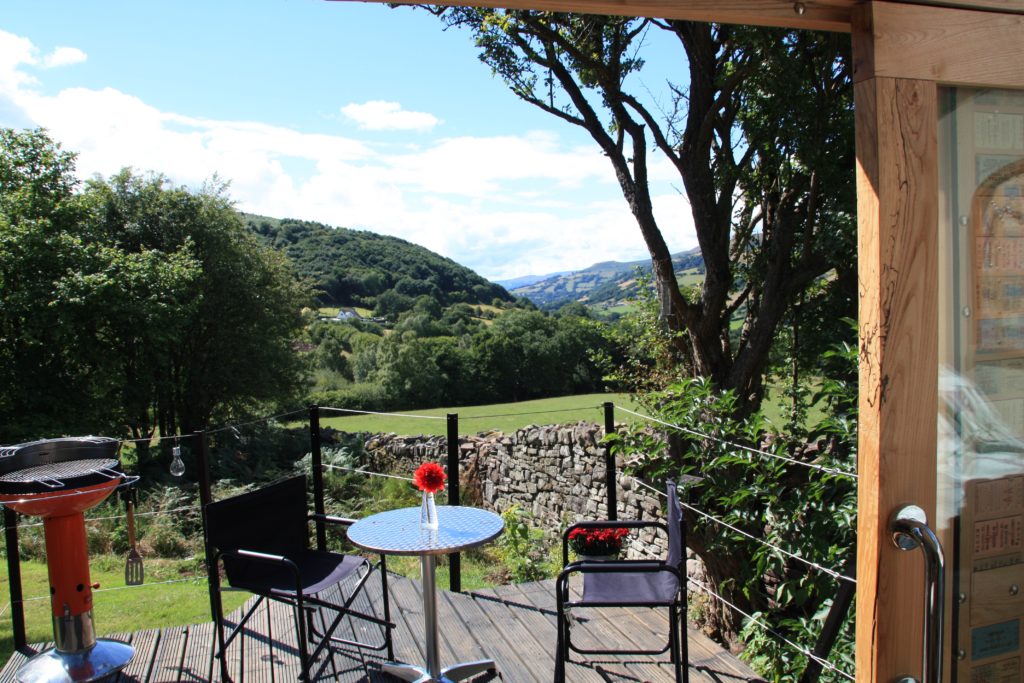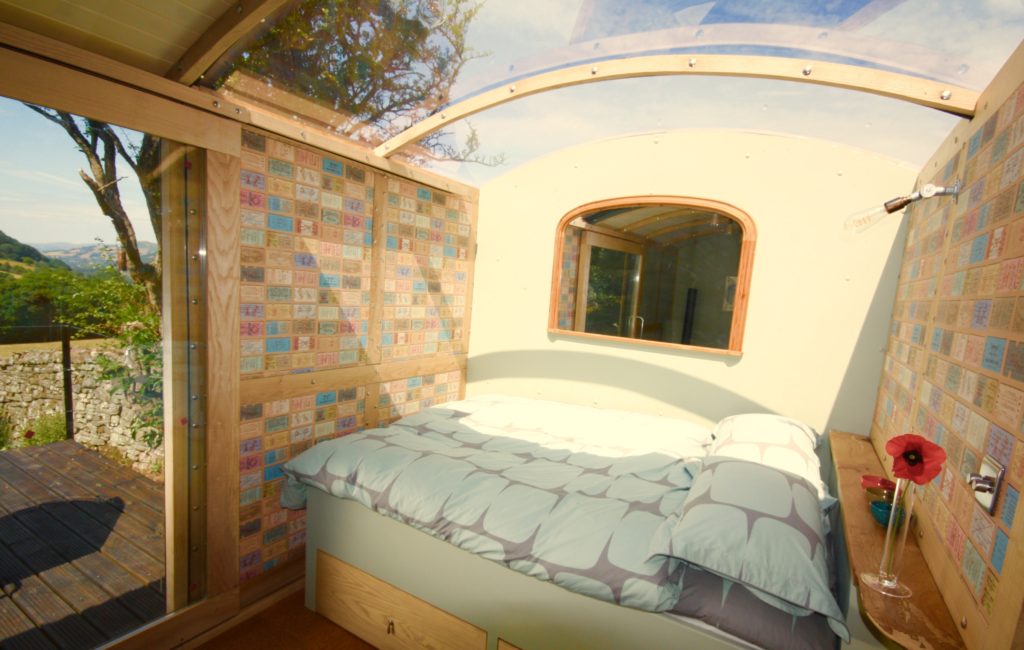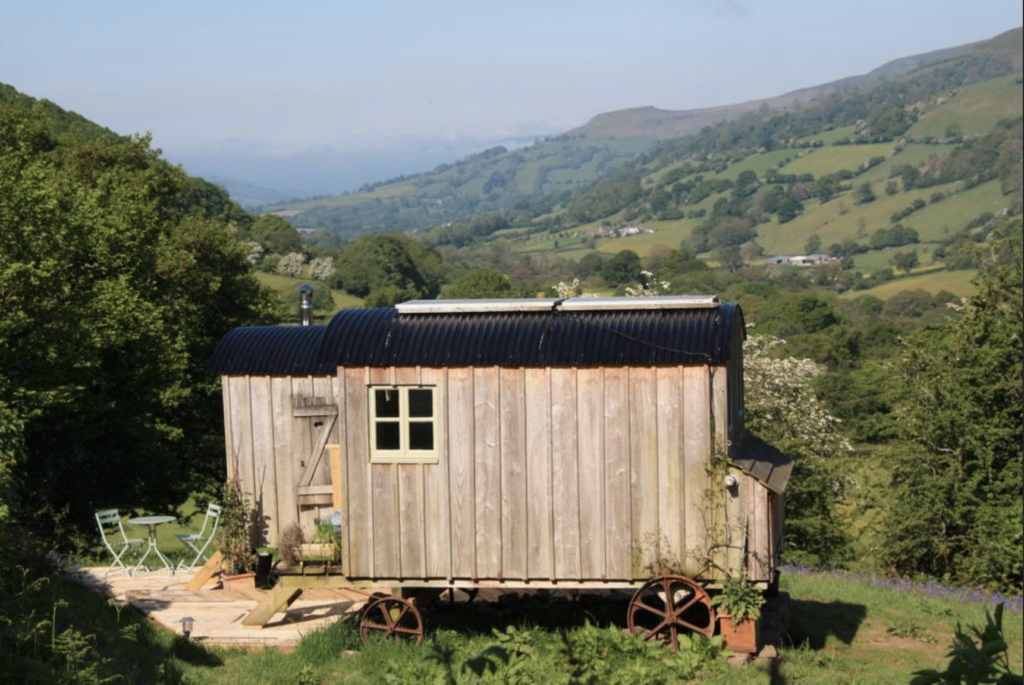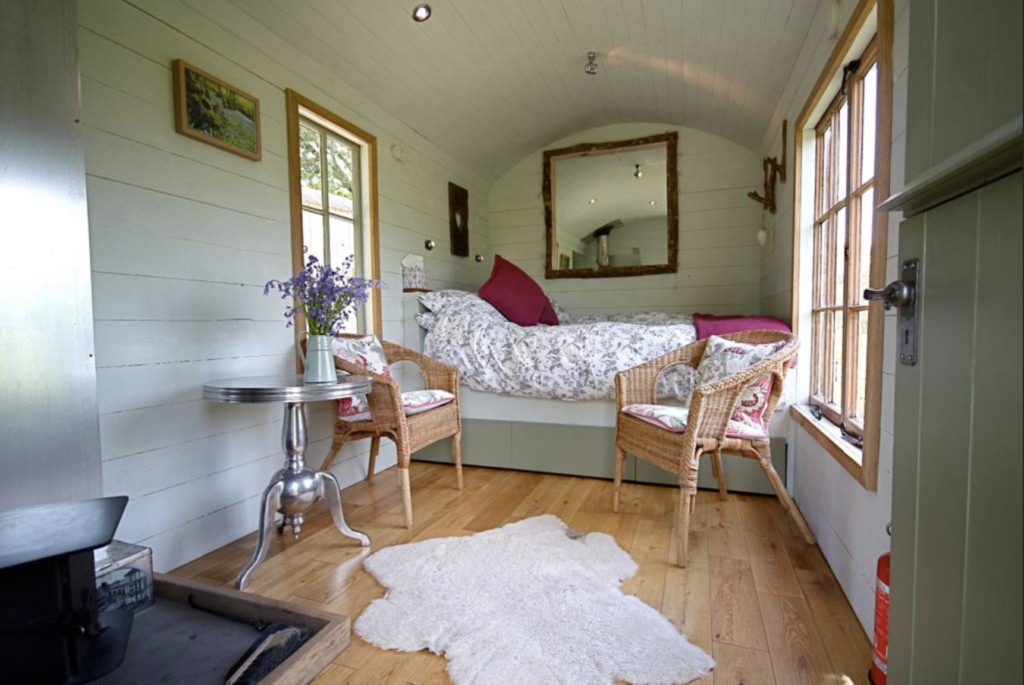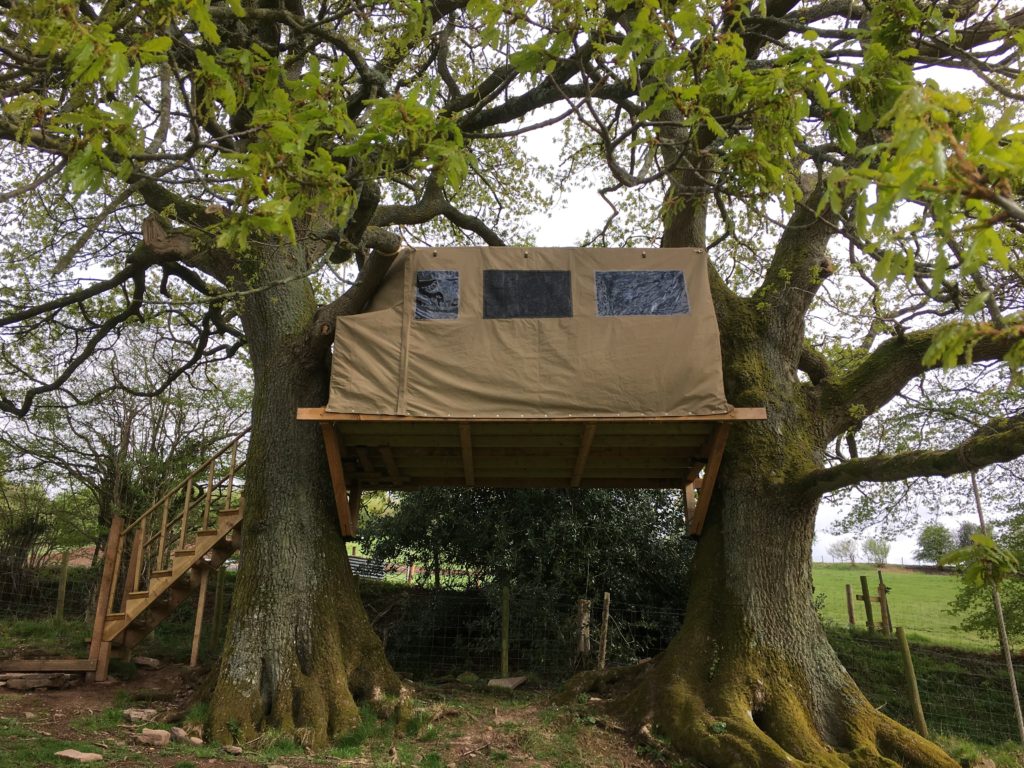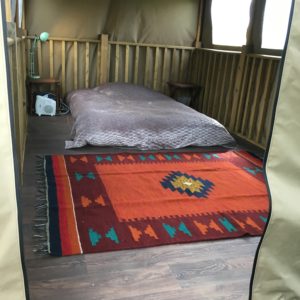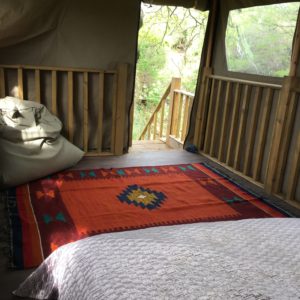 There is plenty of space for camping with access to bathroom facilities in the entrance area and log cabin, as well as the eco-loo.
Gatherings and celebrations can make use of the indoor/outdoor area of the Courtyard and Dutch barn living room, fully set up with AV facilities, the patio, with an optional waterproof canopy and space heater and the double garage for outside entertainment.
There is parking for seven cars, and more in fields.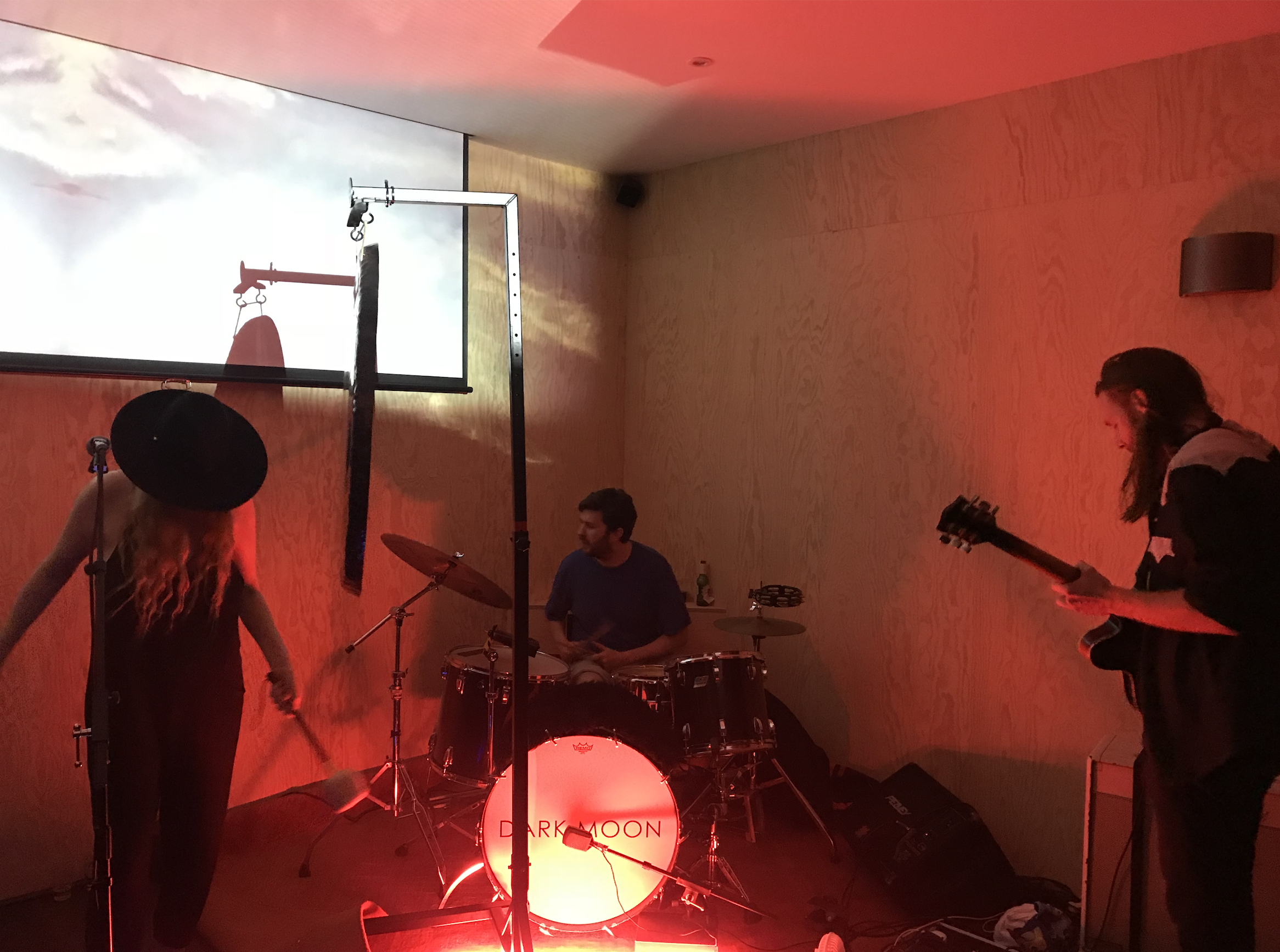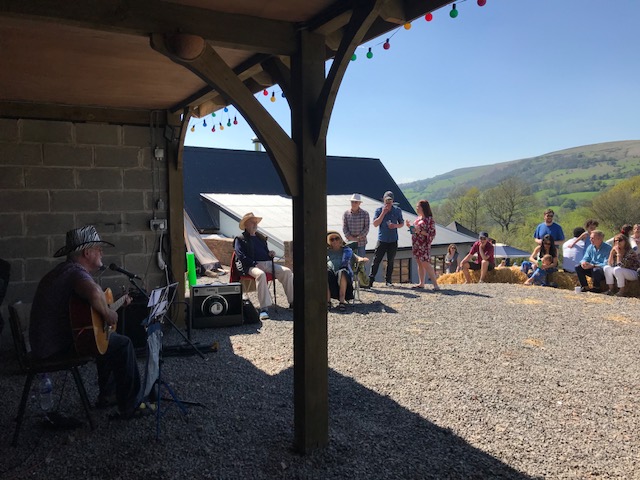 Retreats and events can be fully catered for depending on your needs. See the 'food' section. Staff are also available if you wish to self-cater but need some help.
Fforest Barn was set up to create a sacred and uplifting space. We are here to help you and your guests have a truly memorable experience.
PRICES & RESERVATIONS
SUMMARY
OLD BARN
2 double bedrooms
Central cone open fire
Fully equipped kitchen
Hot tub on patio
AV/TV/wi-fi
Outdoor firepit
DUTCH BARN
2 double or twin bedrooms
Sleeps up to 6
Open plan living space
Wood burner
Drinks area with fridge
AV/TV/wi-fi